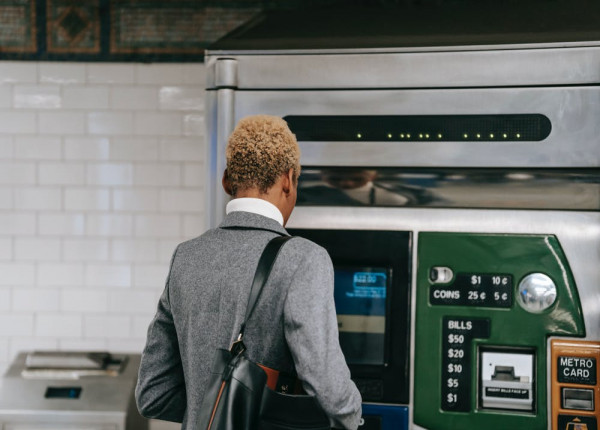 Nigeria is Africa's leading economy and most populous nation. It's also the number one African country for remittances, and is among the top five countries globally for inward flows. These figures were highlighted recently by Godwin Emefiele, Governor of the Central Bank of Nigeria (CBN), at an event held by CBN and the African Institute for Remittances (AIR).
The figures reflect the research findings in the World Bank's Migration and Remittances report issued in April 2018. According to the report, remittances to Nigeria reached $22 billion in 2017, a 10% increase on the $19.64 billion sent in 2016. Remittances were worth 5.6% of GDP in 2017, thus exceeding the $20 billion generated by Nigeria's oil revenues.
Why are money transfers to Nigeria growing?
The increase in remittances is partly due to global economic growth, partially in the high-income OECD countries, as well as the rise in oil prices since July 2017 which has boosted economic activities in oil-producing countries. Both OECD and oil-producing countries host Nigerian migrant workers who send money home to family and friends.
Nigeria has also adopted measures to attract remittance inflows that will contribute to economic development. For example, floating a $300 million diaspora bond and introducing a Certificate of Capital Importation (CCI). The CCI, issued by Nigerian banks, confirms an inflow of foreign currency in cash or goods and facilitates straight-through processing. Nigeria has also become a member of the International Association of Money Transfer Networks.
Cutting costs and enabling smooth transfer
Despite the rise in remittance inflows to Nigeria and Africa in general, the average cost for money transfers to sub-Saharan Africa remains the highest in the world. According to Remittance Prices Worldwide (Q3 2018), the average cost to send money to Africa is 8.96%, compared with a global average of 6.94%.
One way to cut costs, and to ensure fast and efficient transfers, is to use a money transfer organisation such as Belyfted Remittance, which has a global average charge of 2% and provides the most competitive exchange rate in the industry. In recent years, Belyfted Remittance has been strengthening its services in the African market, building accessible, affordable and convenient channels for international money transfer.
Belyfted Remittance has developed partnerships with organisations to facilitate mobile money transfers. The IMTO offers mobile wallet services across Nigeria as well as other African countries. In addition, the IMTO provides bank transfers to supports customers with an extensive and growing network of agent locations.
As more people seek to send money to Nigeria, and in larger amounts, it will become increasingly important to use the most competitive and secure transfer methods. Belyfted Remittance is committed to bringing down costs and helping to meet this growing demand. Find out the different ways you can send money economically and efficiently with Belyfted Remittance.